HutDB @ Twitter
Follow @hutdbnet

2152
20,023
Registered Users
6,466,167
Packs Opened
754,306
Teams Created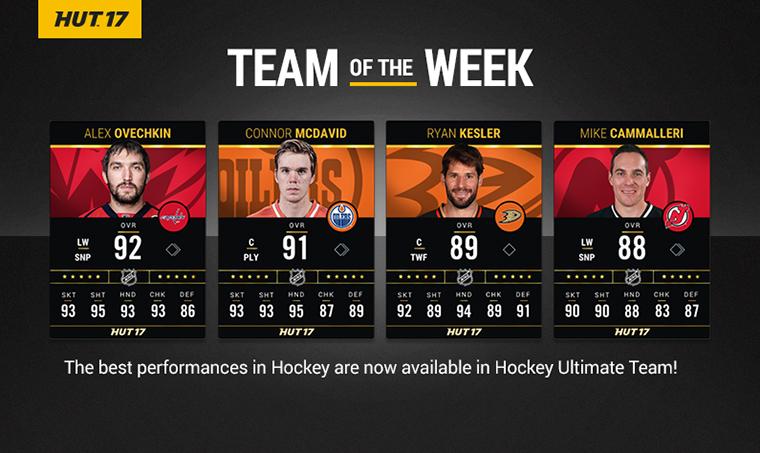 View in our team builder.
Three MOV cards received upgrades this week:
Alex Ovechkin
Connor McDavid
Colton Parayko
You can now post player reviews inside of the player view section. Users can like or dislike the review. The review with the most likes are displayed first in the order. Please help us fill the cards with reviews. They are very helpful for everyone.

An example can be found here: https://hutdb.net/17/view/11419
We would like to see more people on here updating their profiles. You maybe ask yourself why... Well it's actually users that are viewing others profiles on here daily. It would be great if your social profiles was linked to your profile on HUTDB.
HOW?
Hover over your username in top right menu. Choose "Update Profile" and start adding your profile information. Upload a profile image if you want to shine ;)
Tell us in the comments if you are having trouble adding something. Have a nice day!
We have fixed a series of reported bug issues:
Fixed mobile design for pack opener leaderboards.
ECHL was added to collection lists.
Card positioning for pack opener on mobile (not centered) fixed.
Fixed issue when player synergies were activated it was showing an increase for players without that synergy.
Fixed mobile design defenses/senses accordian in player stat page.
Added search by height and weight in goalie and player stat pages.
Fixed images not showing in player comparison.
Fixed issue with graphs sometimes not loading.
Changed the way winner is calculated in comparisons, a point will only be rewarded if there is a clear winner.
Fixed issue where saving a modified team created a duplicate in team builder.
Added handedness of players in Advanced Search for team builder.
Added a vast majority of missing synergies and secondary attributes such as height, weight, etc. to silver and bronze cards
If you notice anything please let us know so we can fix asap. Thank you for all that reported issues.