HutDB @ Twitter
Follow
3856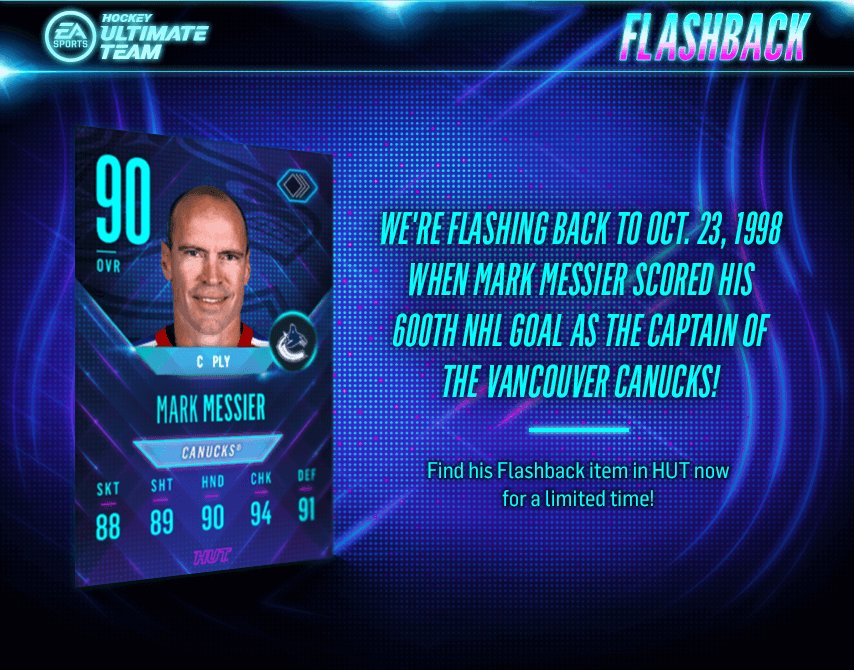 This week EA flashes back to their favorite Canuck of all time with
Mark Messier
! He has upgraded defense and checking!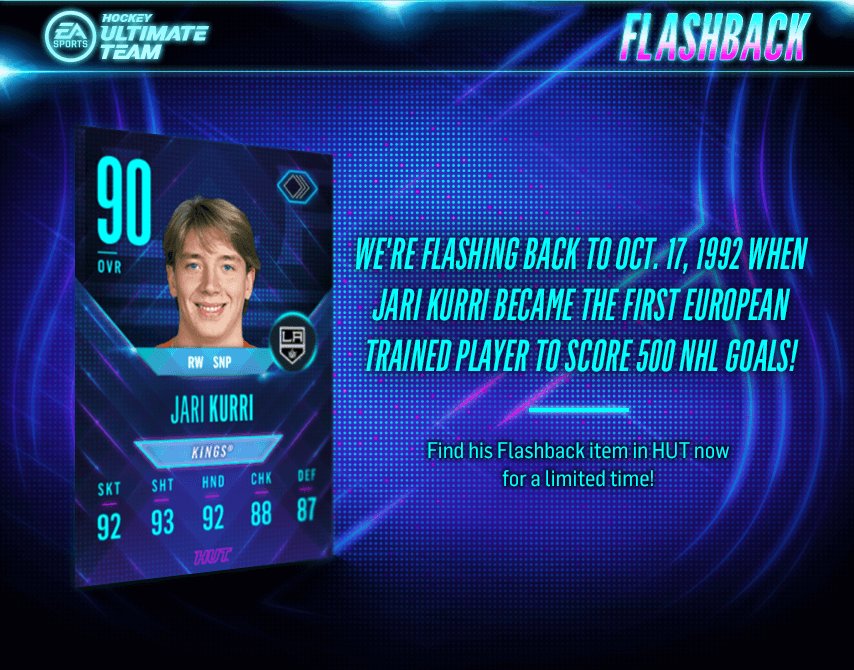 On October 17th, 1992 Jari Kurri became the first European Trained player to hit 500 career goals! EA gave him an amazing looking Flashback card!
Check it out here!
Connor McDavid
got a PrimeTime card for
this
beautiful assist against the Blackhawks and three other players got Milestones!