HutDB @ Twitter
Follow
3875
Find these new special items in HUT today! Including a PT Blake Wheeler for a four point night including a first period hat-trick. Tyler Toffoli earned a PT after scoring the overtime game winning goal with 0.4 seconds on the clock. Find these and more now!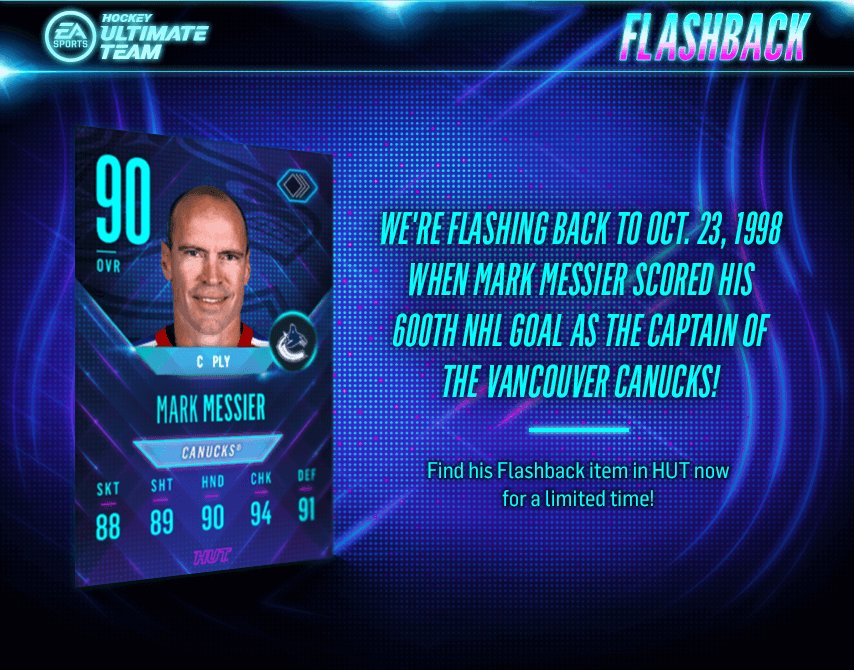 This week EA flashes back to their favorite Canuck of all time with

Mark Messier

! He has upgraded defense and checking!