HutDB @ Twitter
Follow @hutdbnet

2042
15,165
Registered Users
5,269,966
Packs Opened
511,550
Teams Created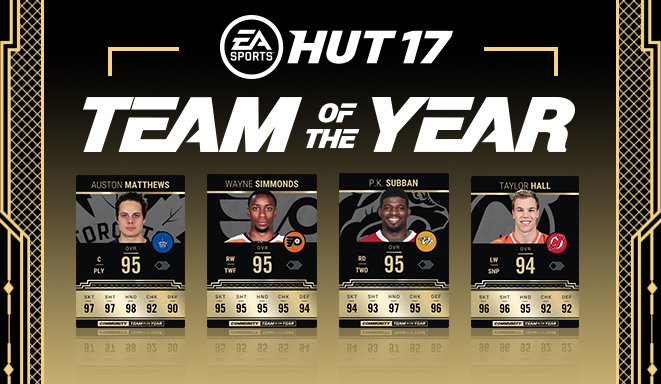 Team of the Year is finally here. View the Community Team of the Year in
our team builder now.
We are excited to announce that we are offically holding the CTOTY vote this year. Cast your vote now:
click here
.
This week we have some great cards to giveaway! For information on how to enter please visit
our giveaway page
. It is important that you read this clearly as we are not doing are usual giveaway this week!
This was an extremely hard one for me to choose on, a lot of you put in a worthy effort and I wish I could give everyone something but sadly that is not the case. After a careful review we have decided to reward ribaks and amadda1 along with our previous choice GetBourqued.

All 3 people were put into a randomizer to determine the winner and the order has come out as follows:
ribaks
amadda1
GetBourqued
We thank you all for your effort this week, our next giveaway will be starting tomorrow!